How to configure your Brother MFD to scan to an email server
You'll need to access the device via. the Brother Web-Based Management(WBM), click here to see how to access this.
1. Once you've logged in the WBM, go to the tab Network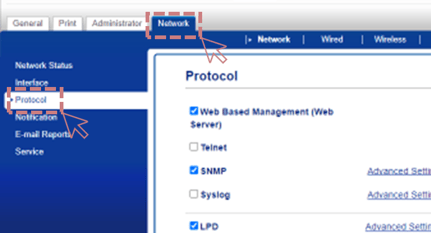 2. Go to the Protocol section
3. Find the option POP/IMAP4/SMTP and click Advanced Settings

4. Complete all settings as required and click Submit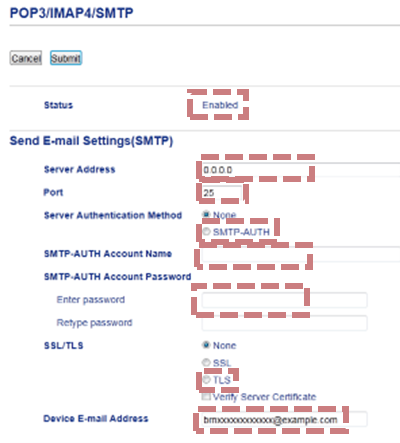 5. Once you've submitted the settings, you'll be shown a Test Email Configuration

6. Input a desired test email address
7. Click Send email configurations
8. Check with the user that the email was received, and adjust settings as required.
External Resource: Brother Resources