Make your meetings inclusive and productive with Teams Rooms as a Service
Ditch difficult and dated videoconferencing systems and upgrade your meeting rooms with reliable and easy-to-use Teams-certified hardware. Keep your meetings on track and keep all participants involved.
Microsoft Teams Rooms as a Service
How often have you been late to a video meeting because you couldn't get the hardware working in a meeting room? Or you couldn't hear or be heard by the other attendees on a call? Maybe you needed to whiteboard an idea but your remote attendees couldn't see it?
As hybrid work becomes the dominant working structure for many office workers across Australia, you need to ensure your meetings run smoothly, both in the office and at home.
Teams Rooms as a Service kits out your meeting spaces in your offices with the right hardware and software configuration to make Microsoft Teams meetings a breeze. Teams Rooms as a Service includes the supply of all hardware (cameras, microphones, schedulers and accessories), configuration and installation, support and warranty, all for a monthly per-room cost.
Your staff will enjoy the simplicity and reliability of your meeting room technology. Your IT team will have fewer frantic calls to fix video conferencing hardware that isn't working for meetings in progress. And your business doesn't have to outlay tens of thousands in capital investment to procure the hardware.
Terrific Teams Rooms: Powered by Logitech
Enabl's Teams Rooms solution combines audio-visual hardware from Logitech and the collaboration power of Microsoft Teams to create a solution that works in a range of room sizes and situations.


Build better meeting spaces with Teams Rooms as a Service

Meeting Room Hardware
Cameras, microphones, controllers, schedulers, an HD TV, and accessories. We'll tailor a hardware solution for each room.

Configuration and Installation
We'll work with you to configure Teams to work with your new rooms. Our expert technicians will install all your new hardware.

Remote Monitoring and Control
Access a remote monitoring tool to configure rooms and update firmware, identify device issues, and set up alerts.

Support & Warranty
Next-day dispatch of replacement parts, and a 24/7 helpdesk.

Simple monthly subscription
All-inclusive as a service model, delivered per room. No upfront hardware costs.
Teams Rooms come in all shapes and sizes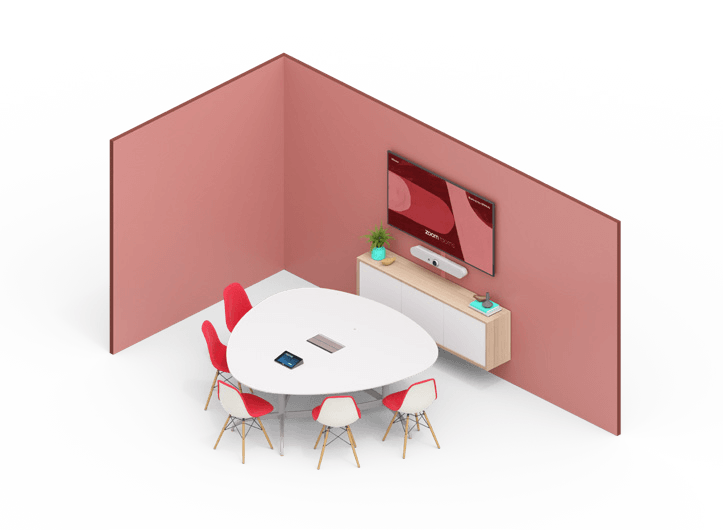 Small Rooms
1-6 seats
A smaller room doesn't deserve a sub-par setup. Equip small rooms with premium audio and video with an all-in-one video bar, an HD TV, and a room controller.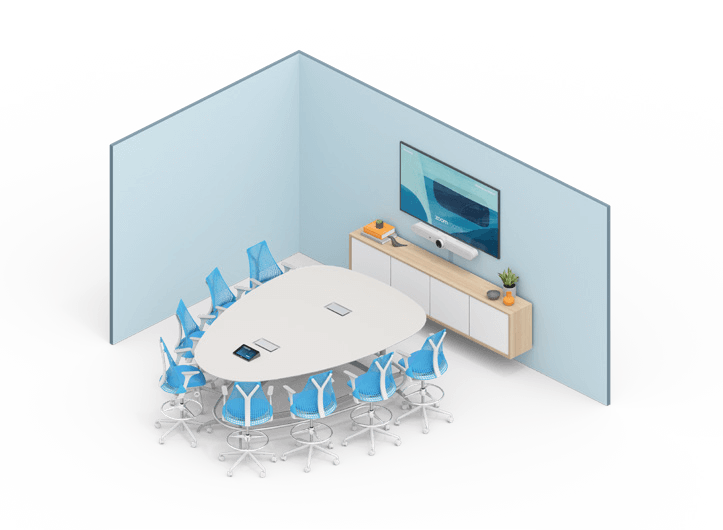 Medium Rooms
8-12 seats
Bigger room, bigger all-in-one video bar, same great experience. Premium audio and video with AI-powered auto framing, and one-touch join on your room controller.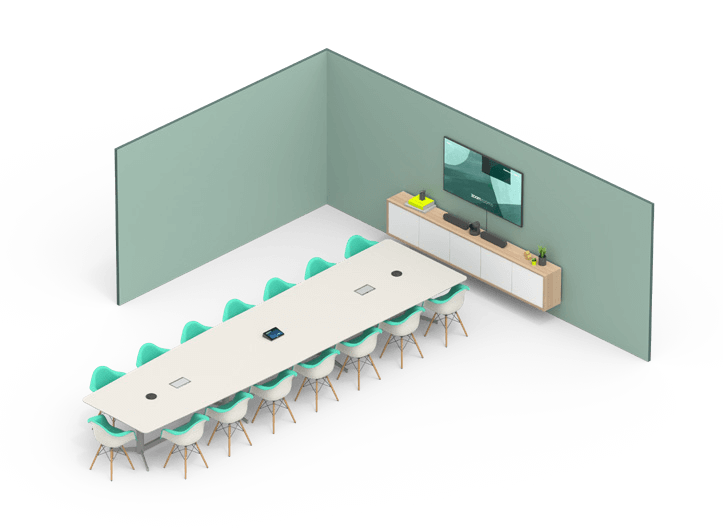 Large Rooms
16+ seats
Serious boardrooms need serious AV tech. Upgrade to the expandable module audiovisual Rally Plus, add extension microphones and additional cameras so everyone can be seen and heard.
Take your meeting room hardware to the next level
No matter the room, Logitech's Teams-certified hardware ensures all meetings run smoothly with high-quality video and audio.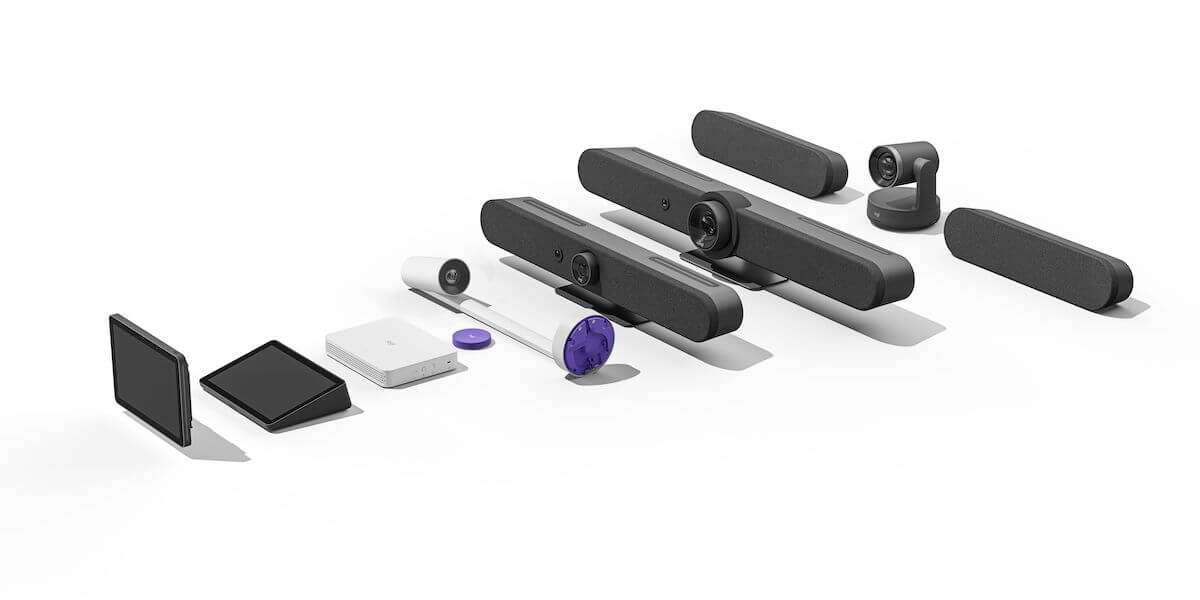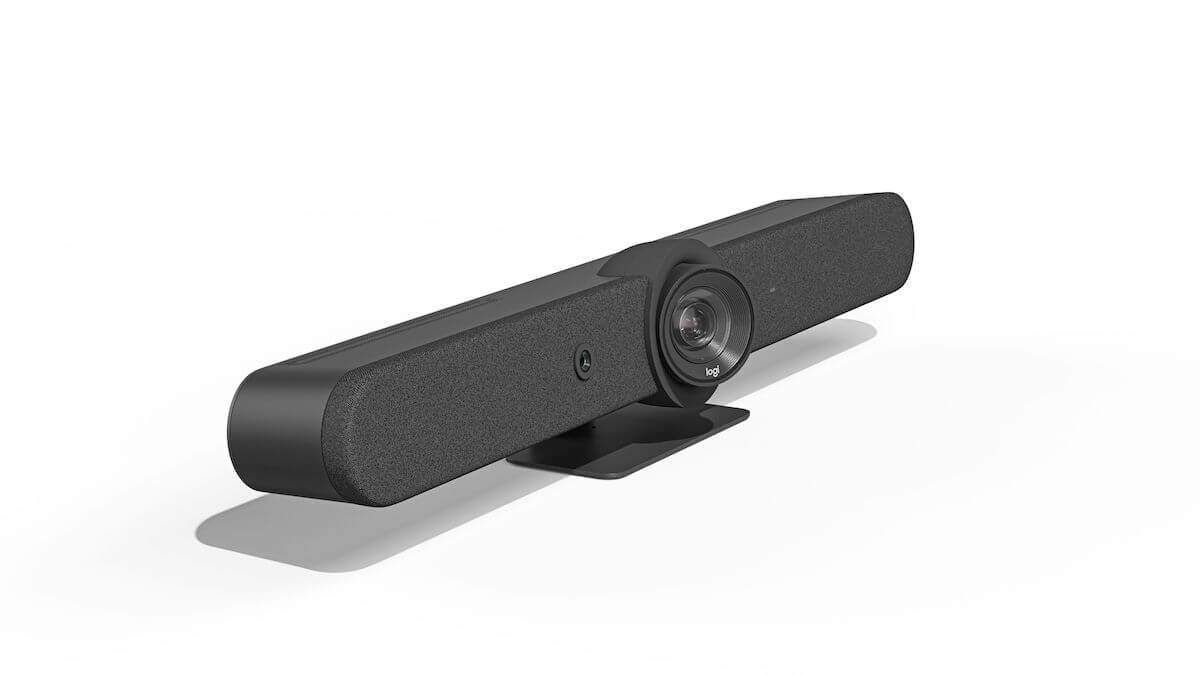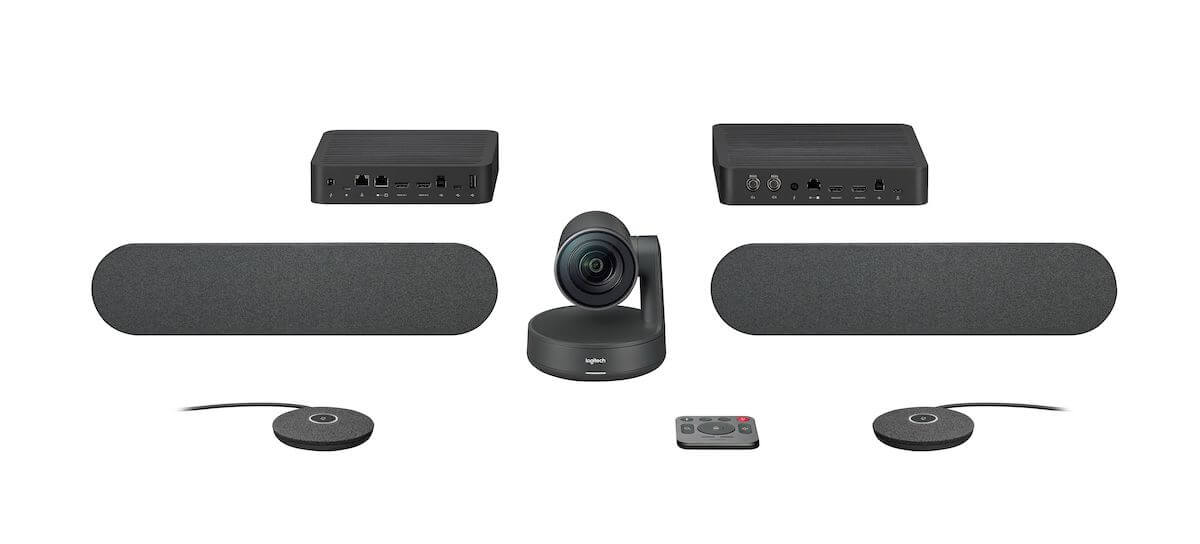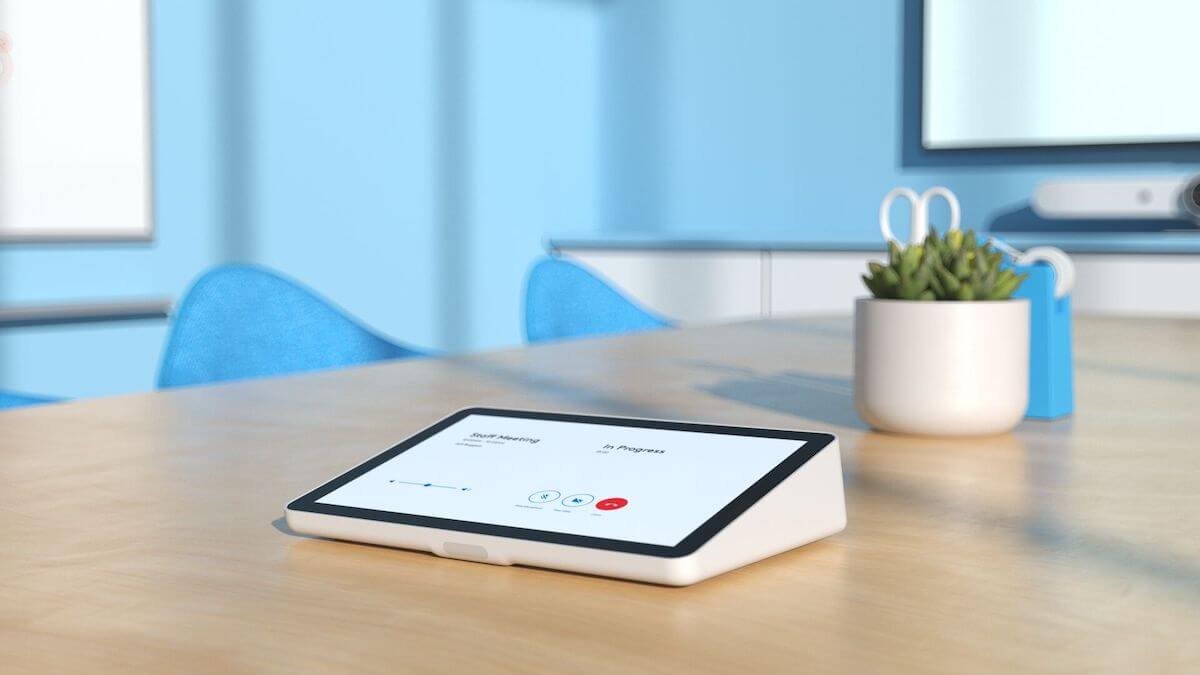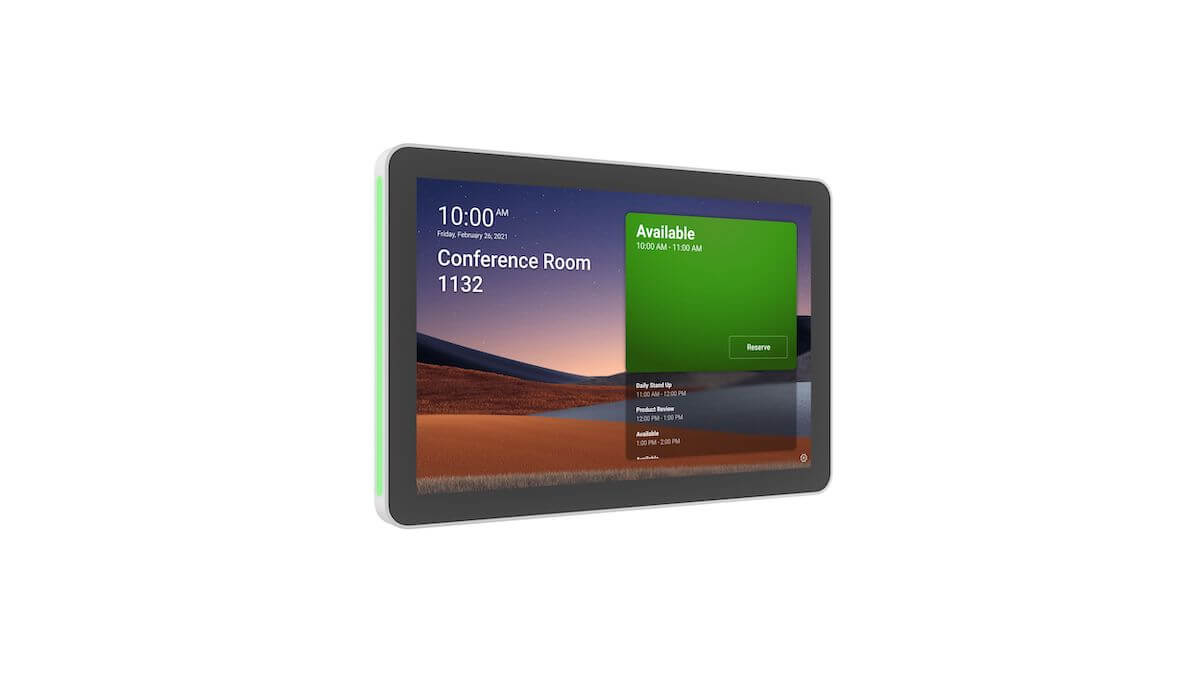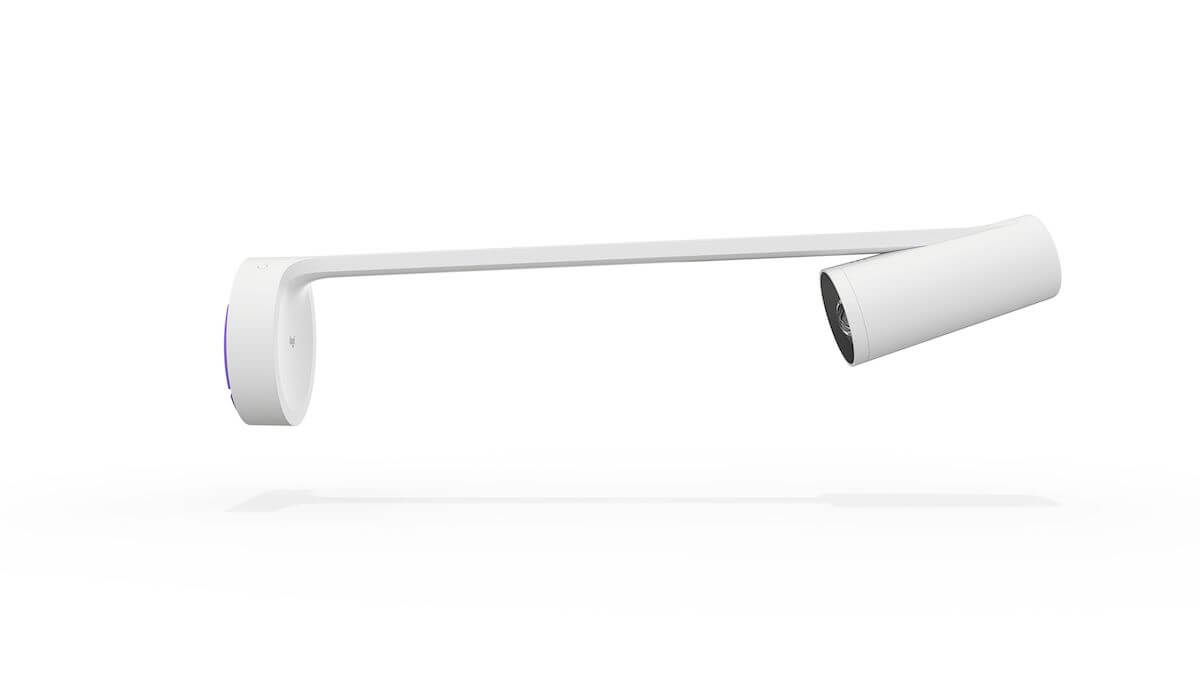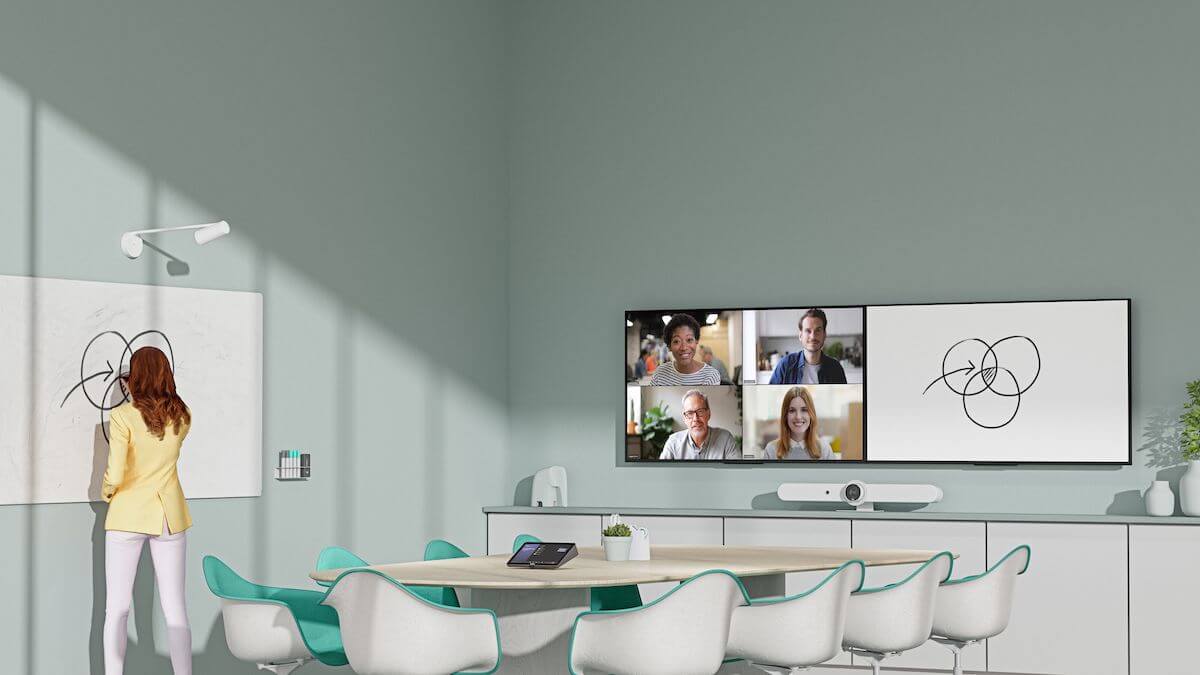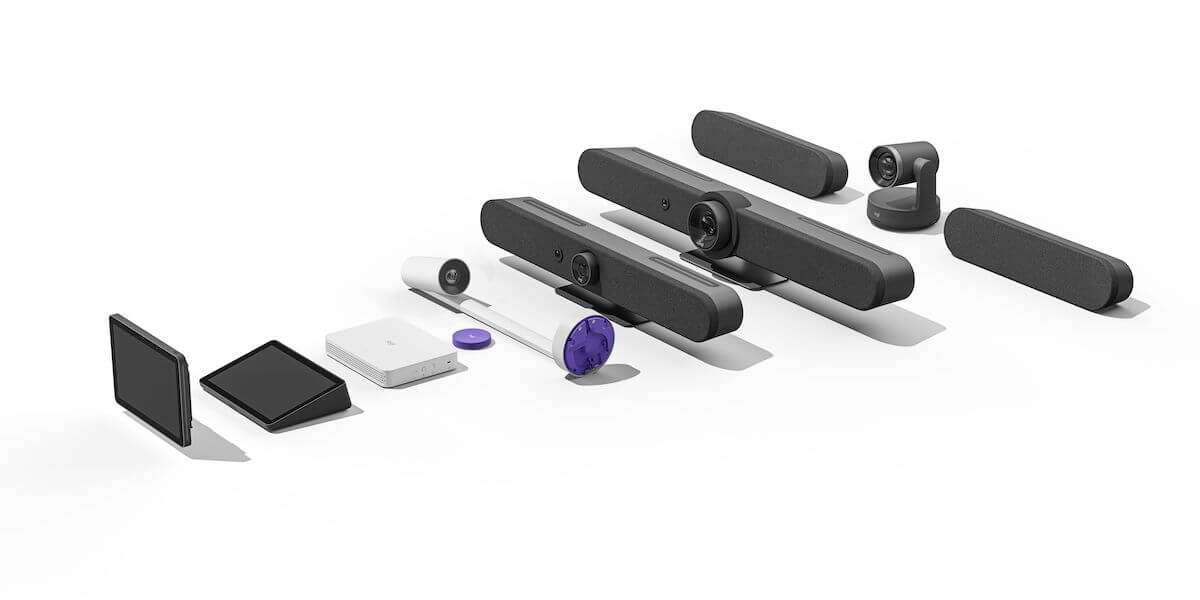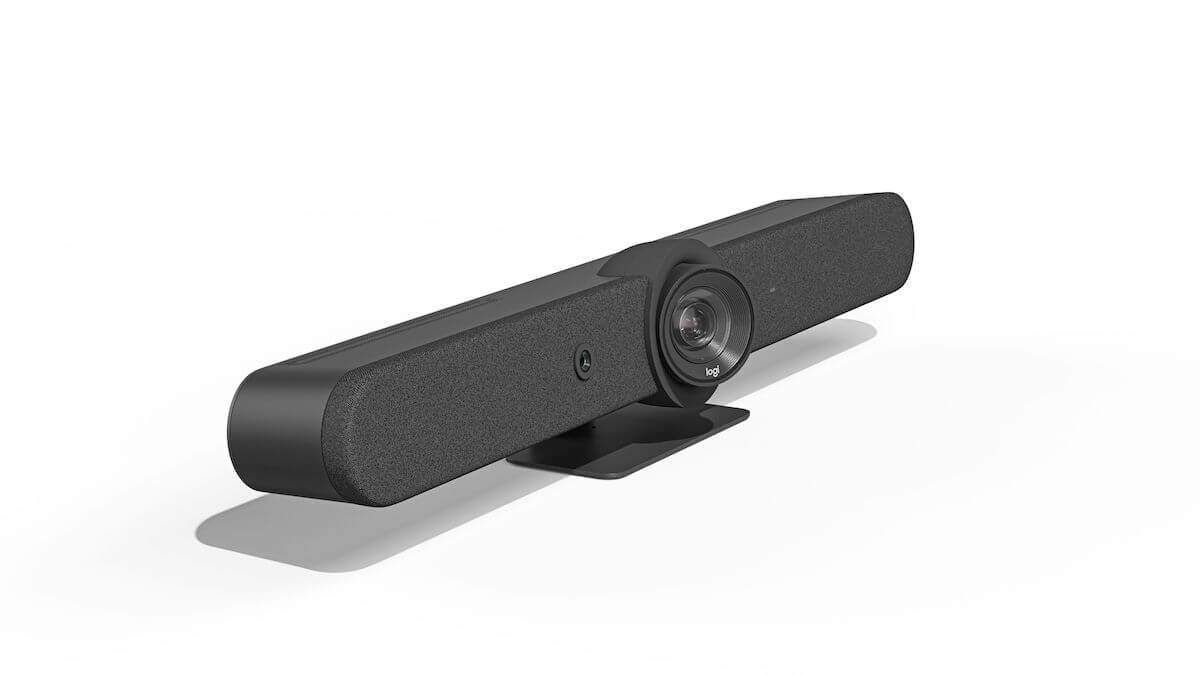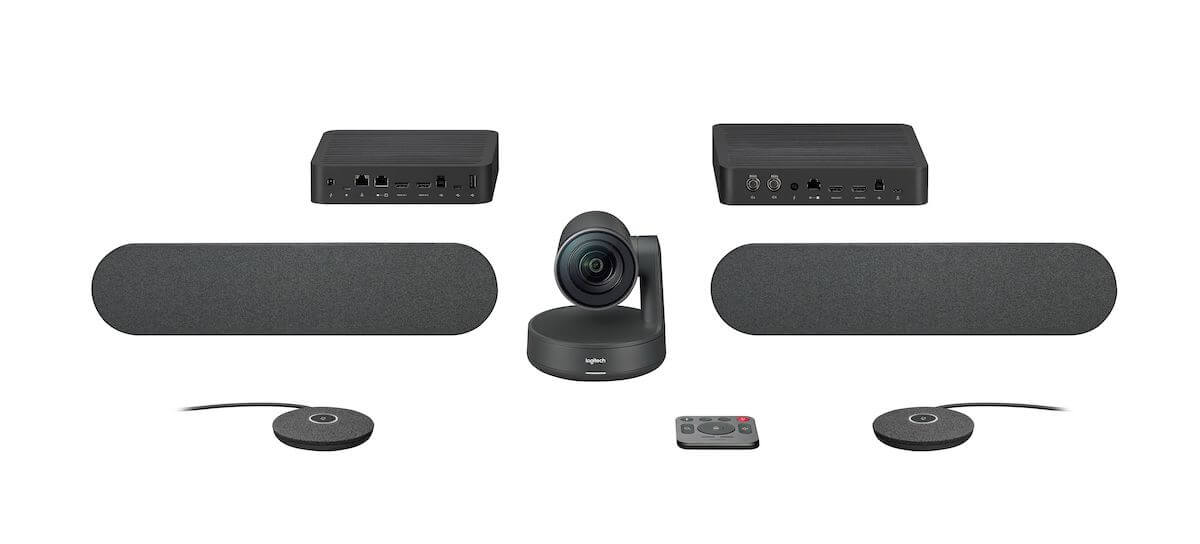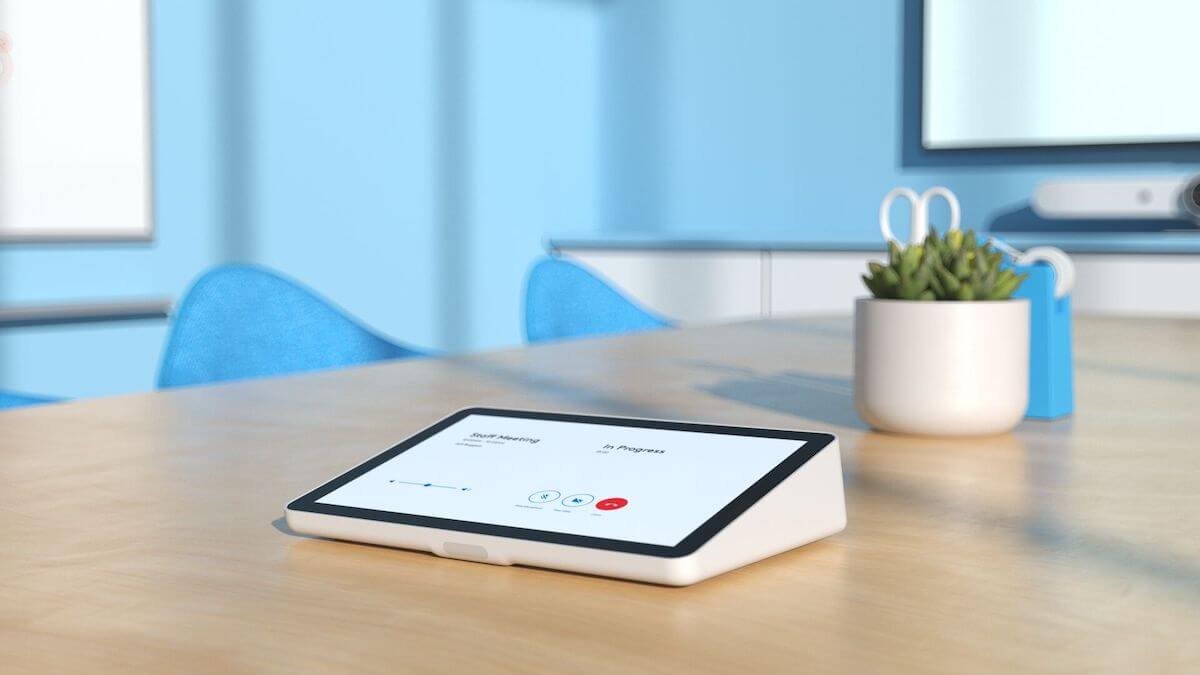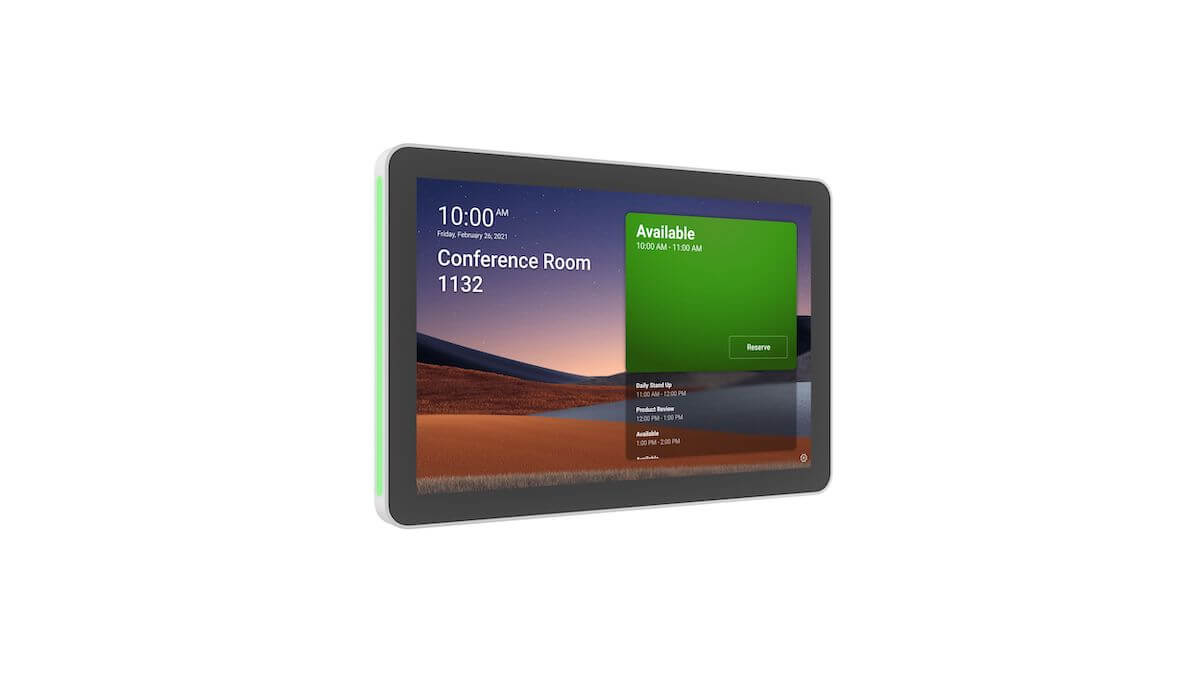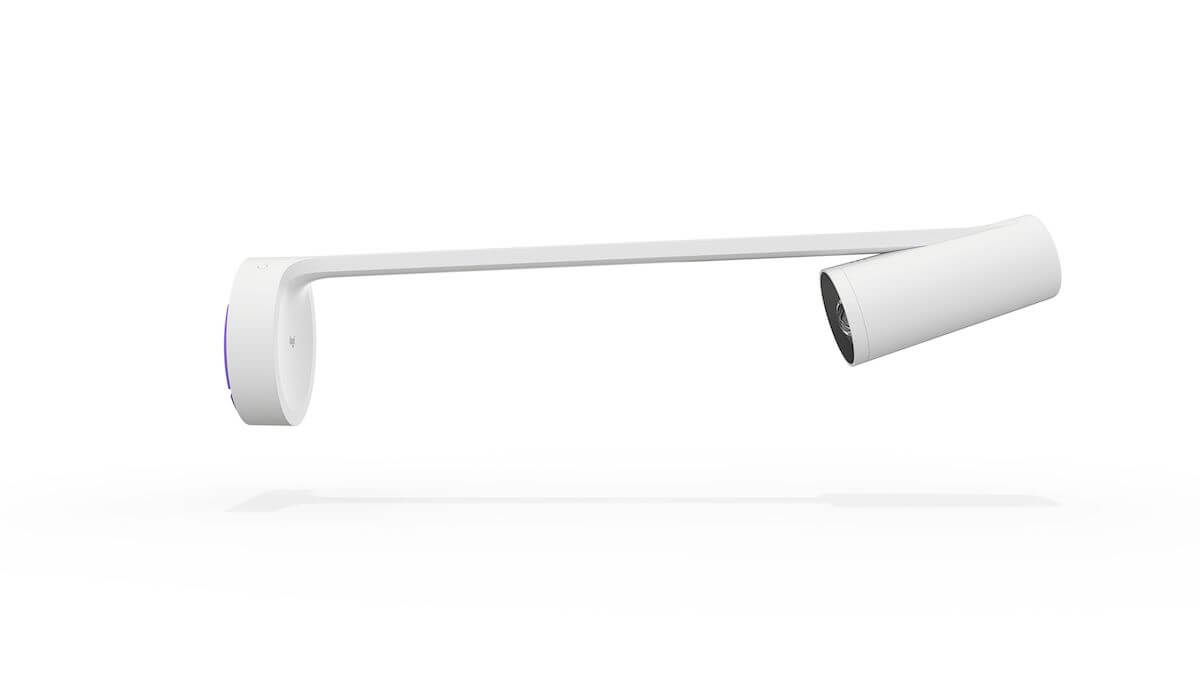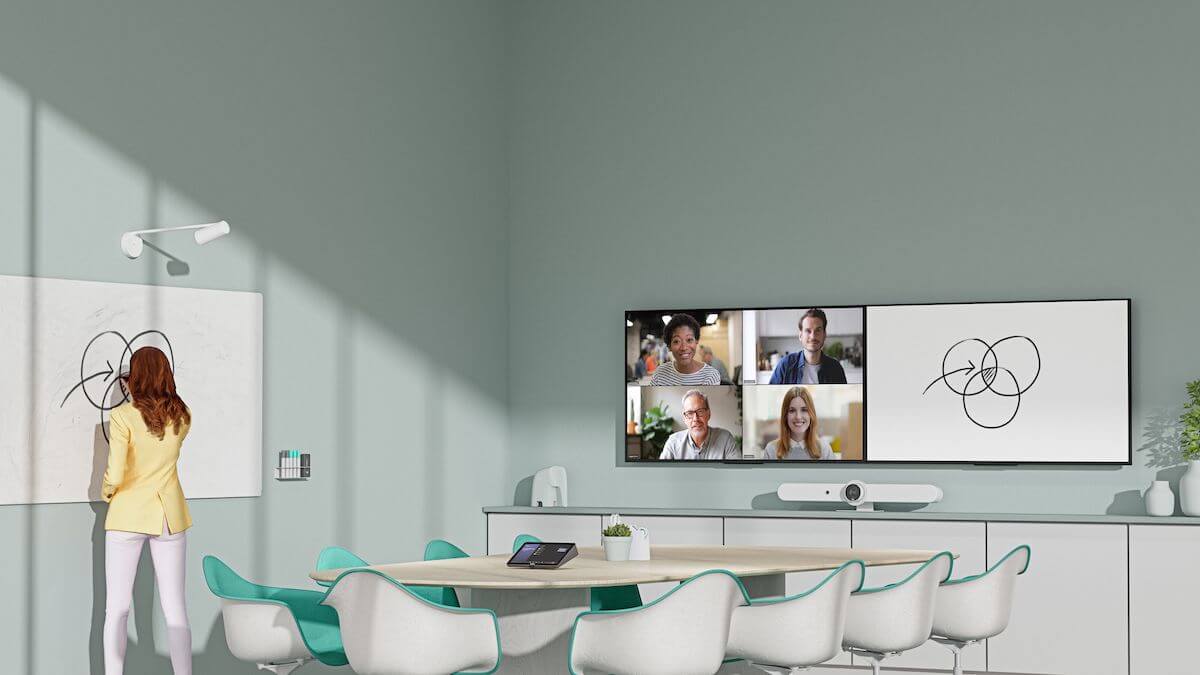 All in one video bars
Simplify meeting room hardware and immediately upgrade audio and video quality with the Rally Bar and Rally Bar Mini.

Modular setups for large rooms
When you're setting up a large meeting room with 16+ seats need, you need to ensure everyone can be seen and heard. The modular Rally Plus enables you to attach additional microphones and delivers ultra-HD video with automatic camera control to focus on speakers.

Start on time with one-touch join & proximity join
Don't mess around with cables, start your meetings with one-touch join on your TAP controller or join with Bluetooth proximity detection on your laptop.

Check room schedule and book instantly
Pop a TAP Scheduler on the wall outside your room for visibility on the room's bookings and instantly book available rooms with a click.

Turn your whiteboard into a smartboard
The Scribe camera turns any whiteboard into a shareable smartboard that you can add to your meetings. AI even removes your hand from the output.

Connect any laptop with a single cable
Quickly connect and share with a single USB-C Swytch cable that's compatible with most devices.
If you build it, they will come (back to the office)
In 2020, the way we work changed forever. In 2019, only 8% of Australian employees worked from home. In 2022, only 23% of Australian office workers are back in the office full-time, with the remaining 77% working remotely or on a hybrid work setup.
Many office workers who have wanted to remain at home cite the major benefits of removing commutes and better work-life balance. Another key reason is the difference in technology between home and the office. In many cases, the technology experience is easier at home, especially when it comes to video meetings.
Before COVID, the primary medium for holding meetings was face-to-face. With the shift to video meetings becoming the primary medium now, employers need to ensure that their offices' meeting rooms are setup with easy-to-use and reliable video conferencing hardware. Your staff won't want to come back to the office if your meeting rooms aren't equipped with the audiovisual technology needed to hold their video meetings.
With Teams Rooms, the only thing your employees will need to worry about is telling David from Accounts that they can see that he's not wearing pants. Everything else will be easy.
Inclusive meetings, at home and the office
With the growth in hybrid work, more concern has arisen about the need for meeting equity and inclusive meetings - ensuring everyone has a similar meeting experience, feels like they're meeting on equal terms and they have the opportunity to contribute.
With Teams Rooms, your onsite meeting room spaces can be designed to ensure easy access to attend and participate in meetings, no matter where your team are working.
Reliable high-quality audio
Traditional meeting room spaces in the office weren't set up with audio quality in mind. How many times have you been in a meeting where remote attendees couldn't hear you? Or you had to move a microphone around the table as speakers change.
Video that feels like you're in the room
Ditch the super zoomed-out or mounted down-shot of your rooms. AI-powered cameras zoom in on participants and can be mounted at eye level.
Technology that you don't need an IT specialist to use
No more calling IT to help you use outdated video conferencing hardware. Teams Rooms are so simple that you can join with a touch. Even your least tech-savvy staff will feel like a pro.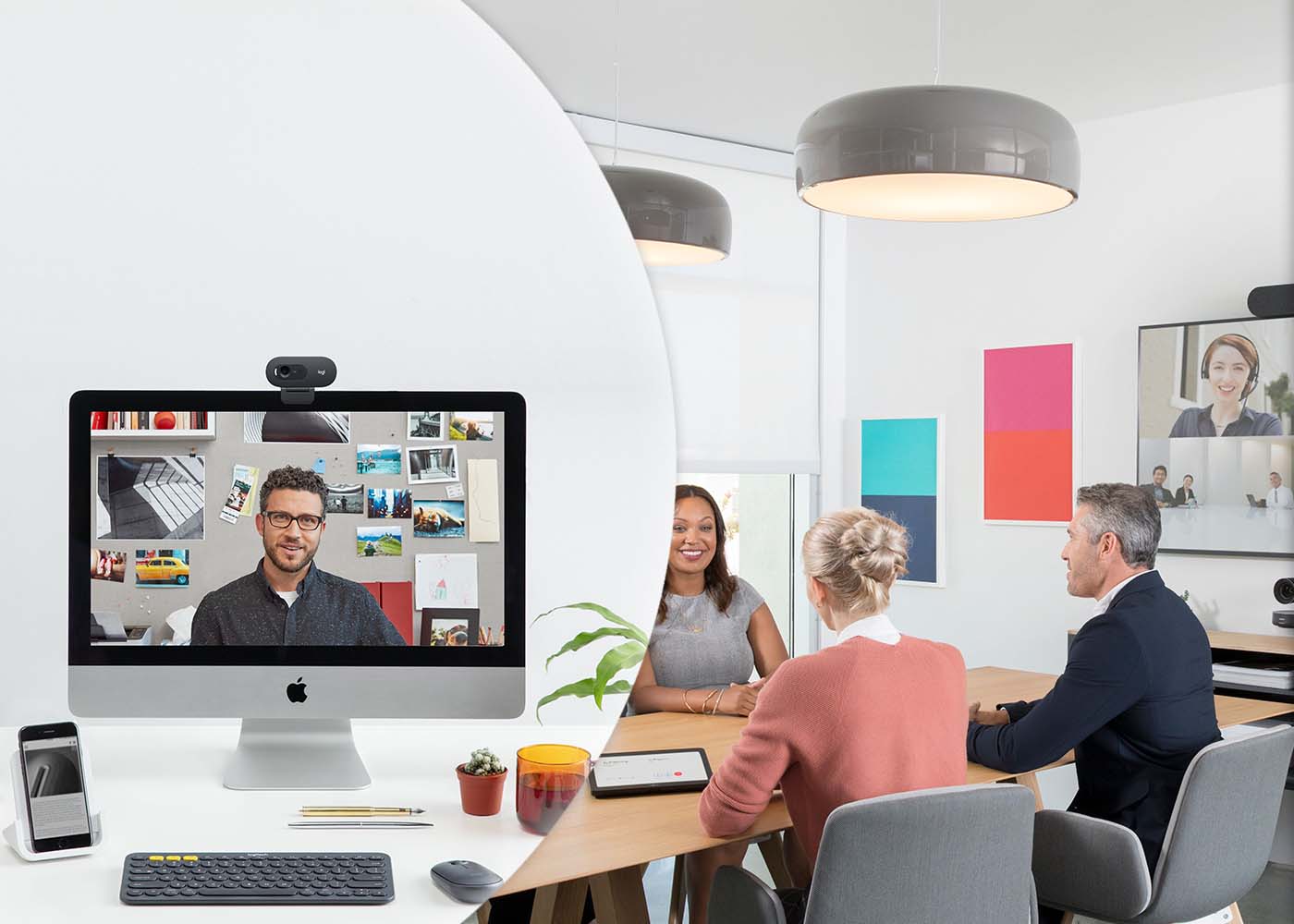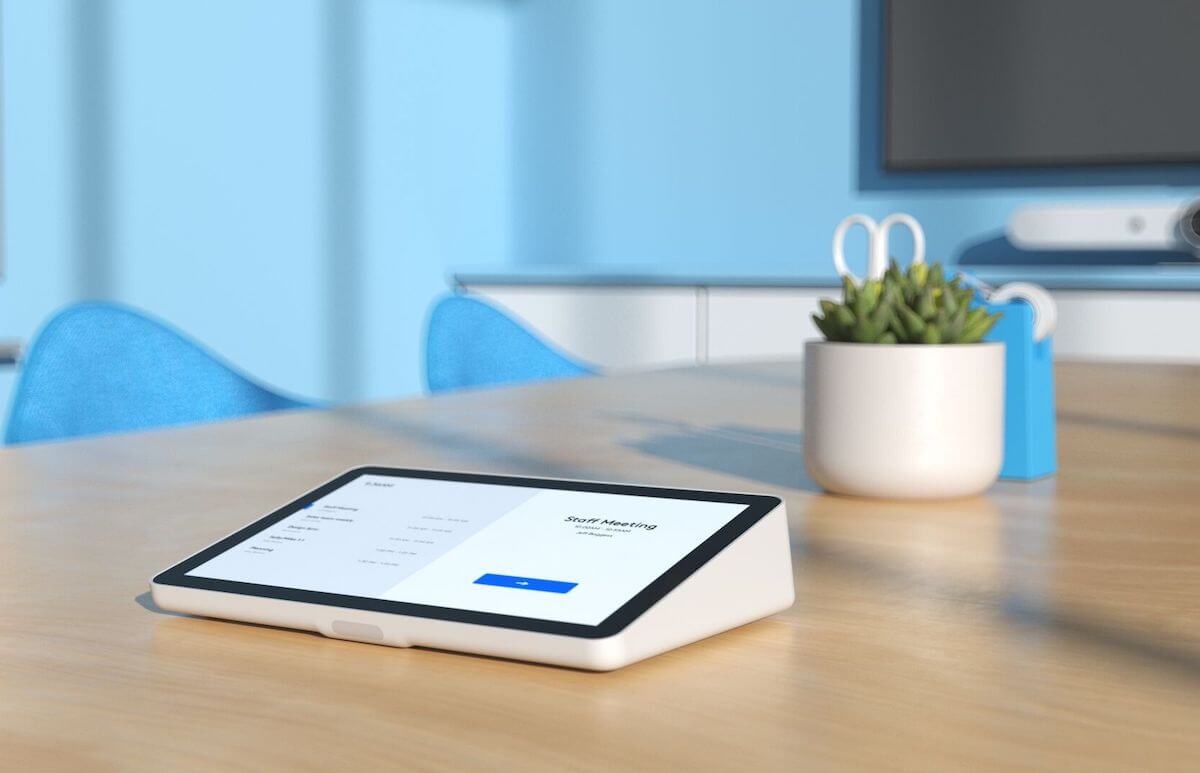 Make meeting room tech as simple as possible
Think back to the last meeting you had. Got it? Now tell me, did it start on time? How many of your meetings start late?
The average delay to start a meeting is 10 minutes and 40 seconds. If you apply this across a conservative 5 meetings per week, that's a whole work week of lost time each year per employee.
While your colleagues' tardiness is out of your control, you can avoid technical issues being the cause of meeting delays by implementing easy to use Teams Rooms.
Start meetings faster
Start meeting with one-touch join or Bluetooth-powered proximity join in a matter of seconds. No messy around with cables, adaptors or calling IT. Teams Rooms make it easy to get started seamlessly.
Easy scheduling and instant room bookings
Up to 40% of employees say they've spent up to 30 minutes looking for a good space for a meeting in the past. Cancel the search and view room availability in our Outlook calendar to book rooms. And if you forgot to book a room, check and instantly book rooms from a touchscreen scheduler at the entry to the room.
Designed with simplicity in mind
Microsoft Teams has been designed to be as intuitive as possible. And paired with Logitech hardware, even your most technologically challenged team member will be a pro.
Does your existing meeting room hardware not work with Microsoft Teams?
If you invested in meeting room hardware pre-Teams, you might have found that your H.323 Cisco, Poly, Lifesize or another video conferencing system doesn't work with Teams.
If you're not quite ready to move to new hardware, the BlueJeans Gateway Cloud Video Interop can easily integrate Microsoft Teams with thousands of different videoconferencing configurations.

Bring your brainstorm to your remote participants
There's something magical about a whiteboard brainstorm that's hard to quantify. Mind maps, flow charts, processes, strategy timelines, and simple calculations. People coming together to collaborate and solve problems is probably the most productive way to spend a meeting. But with hybrid work here to stay, we need to digitise our humble whiteboard to include both office and remote participation.
Logitech Scribe
Effortlessly share your whiteboards in your Teams meetings with the Logitech Scribe camera. Scribe shares your whiteboard with one touch, uses AI to remove the presenter's hand and arm, enhances colours for visibility and even detects and displays Post-It notes. Your remote participants will finally be able to see your whiteboard and share their thoughts and ideas.
Surface Hub
If you're looking to level up your whiteboard, the Microsoft Surface Hub gives you an all-in-one experience. Beautiful HD screen, AI powered camera, clear audio, Windows-based productivity. Host meetings, access presentations and other files, and whiteboard ideas together - with input from everyone in the room or working remotely.
Management made easy, support when you need it
While your meeting room tech will be better than ever, sometimes things go wrong. Enabl's Teams Rooms as a Service solution comes complete with service and support from Logitech's expert team, so you can keep your meetings running.
24/7 Support
With your Teams Rooms solution, we'll include premium support from Logitech's technical solutions team, with a quick and reliable team available 24/7.
Product Replacement
On the off chance that there's something wrong with your hardware, replacement products will be dispatched with expedited delivery under your comprehensive warranty.
Manage your meeting rooms
Easily managed and update your meeting room hardware with the cloud-based Logitech Sync. Sync enables you to:
Configure and update devices, including firmware updates
Identify rooms that have any issues to address and remotely resolve these
Setup automated alerts for issues so you can get your rooms again working before someone needs them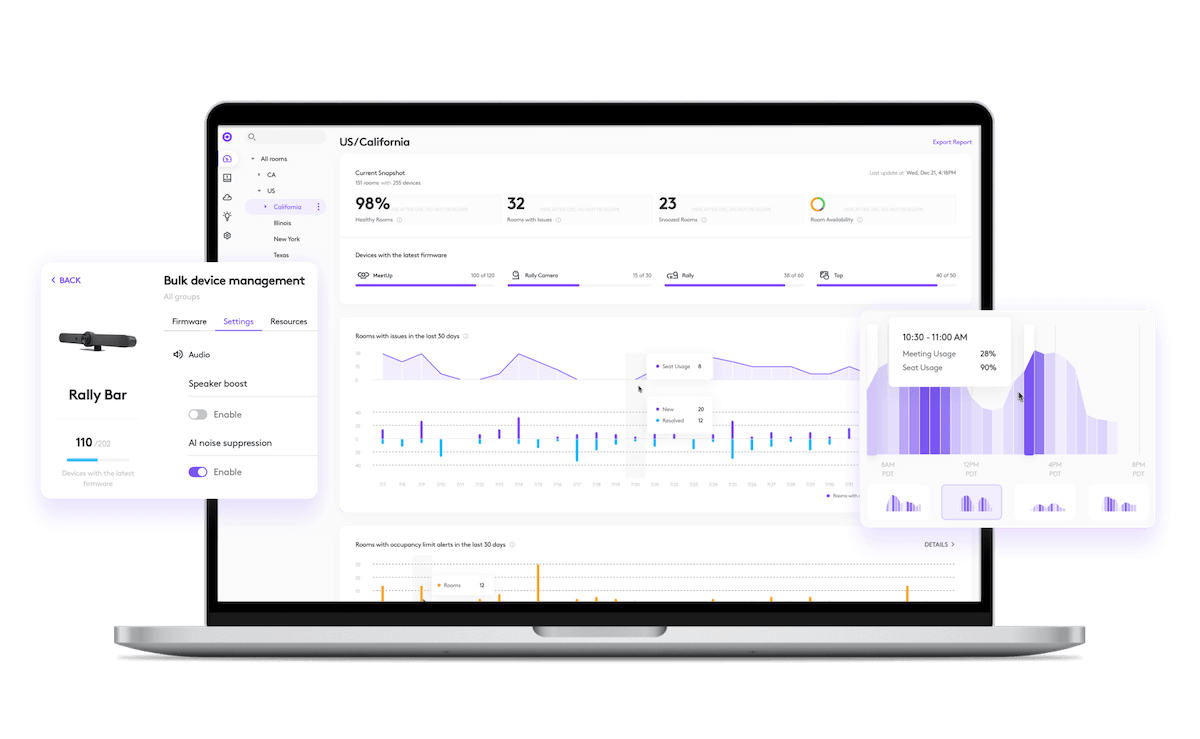 Make your meetings magnificent
Interested in upgrading your meeting rooms to be more inclusive and easy to use? Let's talk.